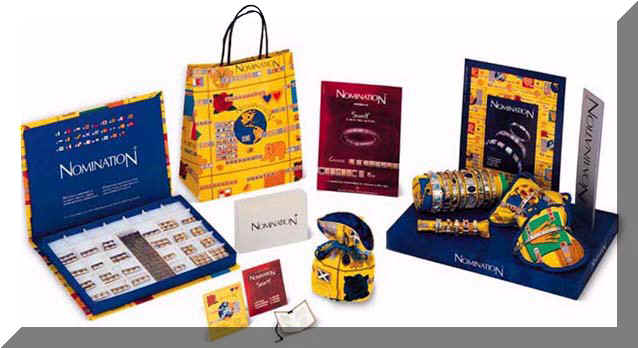 The composable bracelet in stainless steel and 18 Kt. gold.
It is possible to compose very easily any name or word handling links placed inside the nomination kit, simply and quickly.
Compositions can also be completed with many other symbols or even with the international nautical code.
Nomination links are made in stainless steel, 18 Kt. gold, enamel, natural cabouchon stones.